MELBOURNE UKULELE KOLLECTIVE
This one is the biggest in Metropolitan Melbourne.
They run an Open mike night from 7:30 on the first Tuesday of every month at Club 303 in High St Northcote and all are welcome to turn up and put their name down for a song or three.
They also have a weekly meeting at the Edinburgh Castle on Brunswick firstly for beginners then followed by the big band on Wednesday evenings.
The Kollective also puts together the brilliant Melbourne Ukulele Festival each year now in October (previously March) and International and Interstate performers flock to perform there. If you haven't been yet you've missed something special. You get the best in the world at this event!
They are a friendly bunch and several performing uke groups exist within the regular attendees. Its definitely worth checking out and getting to know them.
Nathalia Ukulele Nuts
Meet every Tuesday afternoon (except public holidays) 1.30 - 3.30pm at the Community Room, Barmah Heritage Centre, 73 Blake Street Nathalia 3638 Visitors most welcome, $2 donation.
Contact: Andrea 0438323113
NUC - Numurkah Ukulele Club Inc.
Meets every Wednesday from 7 pm to 9.30 pm at The Community Learning Centre Inside the Visitor Information Centre corner Melville and Knox Streets, Numurkah 3636
Membership is $35 per year, plus $5 per attendance. First attendance is free of charge.
Performing Group, Open Mike / Jam, Beginners Welcome, Lessons Available
Contact : Jacqueline Cuijpers
Phone: 0434 354 846
BALLARAT UKULELE GROUP
Meet informally on Thursday Nights from about 7:30pm to 10pm at the Bunch of Grapes
Hotel, 401 Pleasant Steeet South,Ballarat
Play a mix of songs, easy, intermediate to difficult, everything from the 1930s to the 21st Century, sharing songs, music and techniques.
Contact : Jeannie - jeannietheukequeen@gmail.com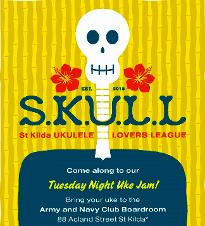 P.H.U.C.
Miss Wattle and the Panton Hill Ukulele Club
PLAYING LIVE AND LOVIN IT!
JOIN THE FUN! - Learn to play the ukulele in a fun and friendly group class
NEW TERM STARTS: 6th / 7th Oct 2015 Tuesday evenings at Allwood House HURSTBRIDGE (Melway ref: 158 K8)
AND Wednesday evenings at a private house in ELTHAM (details provided on application)
Beginners : 7 – 7.30 pm, Altogether 7.30 – 8 pm, Intermediate / Advanced only 8 pm - 8.30 pm
$14.00 /$12.00 con. per class for 11 week term.
Try B4 u buy...your first class is FREE ! Ukes for hire – cheap!
There's easy bits and fiddly bits in each song so there's always something to play whether you're a beginner or more advanced (it's easier than you think!)
P.H.U.C.
Miss Wattle and the Panton Hill Ukulele Club
Allwood Neighbourhood House (Ph: 9718 2717), Hurstbridge Melbourne (outer nth-east) at 7pm Tuesdays
And Eltham 7pm Wednesdays (Address provided upon application)
Cost : $14.00 / $12.00 (first class free) for 11 week term
Performing Group, Beginners Welcome, Lessons Available
Contact : Miss Wattle
Phone : 0409 790 319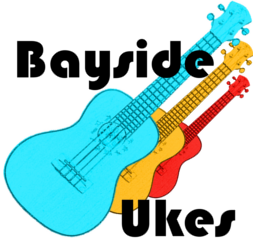 BAYSIDE UKES
Meets at the Main Hall Hampton Community Centre, 14 Willis Street, Hampton, Victoria
Tuesday evenings during School Terms 7pm to 9:30pm Cost $6.00
This is a performing group, however Beginners are welcome
Contact : Liz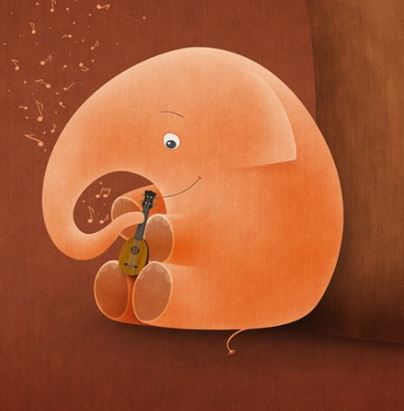 GREAT BIG UKES
Phone :
0400 579 192
https://www.facebook.com/GreatBigUkes/
Great Big Ukes is a Melbourne-based business which helps people learn to play the world's most sociable instrument! We run ukulele orchestras, offer workshops for corporate events and school education and provide private tuition. We want to help you make fun music with friends.
Meet at the Goldmines Pub, Marong Rd Bendigo
Thursday evenings from 6.30pm – 8pm cost – $10 Afterwards – social stuff. light ukers meal avail ($12-), drinks, excessive chatter and whatever. (Laughter probably).

The Uke Joint Jumpers got together in July 2012. A group made up of parents, offspring, Aussies, Scots, New Zealanders, singers, potential singers, lovers but mostly friends that have an absolute hoot together. Many of the group have never played an instrument before this time.
Meet weekly to play 'barrel house blues'.
Once a fortnight : Sunday arvo 1pm-2.30pm at the Goldmines pub Marong Rd Bendigo. Afterwards stick around for a relaxing beer and a feed & be entertained by the 'Old Buzzard Medicine Show'.
On the off week :

Tuesdays 5.30-7pm at Musos Stuff 115 Mitchell St. Bendigo (up near the train station).

(May be defunct - website was updated last on May 2015)




Meets 7pm until 8:45pm on Mondays every week at Royal Hotel, 43 Fairy St, Warrnambool VIC 3280, Australia (Beginners 6:30pm)

The Warrnambool Ukulele Group was first formed in June 2012 and since grown from 8 people to over 40 regularly meeting each week at the Royal Hotel Warrnambool, to explore and enjoy the very versatile Ukulele.
The main objective of WUG is to have a good time by bringing people together with strumming, singing and hopefully learning a few musical tricks along the way.
WUG welcomes members of all musical abilities. We have members who have never before pick up an instrument to those who have years of ukulele behind them. Everyone has fun no matter what!
WUG regularly performs in public at community festivals, fundraisers and events or just for the fun of it. We encourage all our members to come along to our play outs.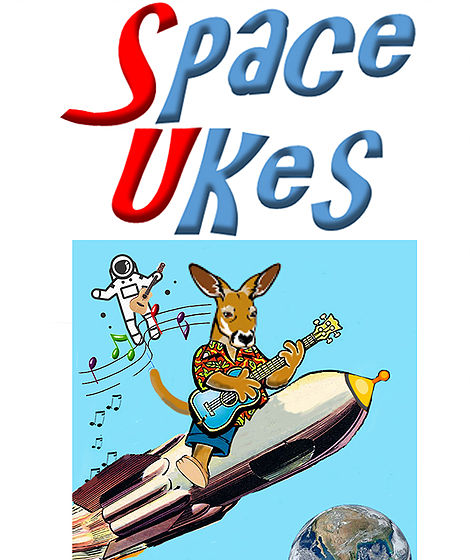 SPACE UKES - ST LEONARDS
The Friendly Community Ukulele Club
Meets at 3/1377 Murradoc Road (corner Blanche Street) St Leonards Victoria 3223
Cost : Club Membership $5.00/half year, $2.00 per session
$0.10 per photocopying if required.
Free Coffee and Tea
​
If you do not have a Ukulele and
are keen to play and/or learn come along
and we can loan you one for the session.
Type of Club : Performing Group, Open Mike / Jam, Beginners Welcome, Lessons Available
Contact : Janett Chalmers
Contact Phone: 03 5257 2032
VERANDAH UKULELE ORCHESTRA

Meets 1-3pm every second and fourth Saturday of the month.

Room 8 at the Old Shire Offices, cnr Verdon Street and Nepean Highway, Dromana, Vic

Beginners welcome. Inquiries to Jack Kirby on 5983 5922
MELTON UKULELE AND SINGING ENSEMBLE (MUSE)
(May be inoperative - no contact information available)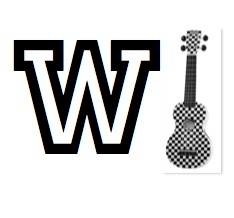 WYNDUKES - Ukulele Players of Wyndham
All levels welcome.
Meet at Old Shire Offices - Room 4. cnr Duncans Rd and Watton St, Werribee.

Fridays, 10:30am-12pm

. BYO Ukulele! (we take a break over the school holidays) - New Additional Session times coming
$10 per session.
We are a uke strum-a-long group with a growing list of favorite songs. We hope to soon publish a book of charts and arrangements.
We gratefully acknowledge the support of Wyndham City Council
and

Underground Music

,

Watton St, Werribee. (15% off Ukulele items when you tell them you're in the Wyndukes!)
Wyndham covers Werribee, Hoppers Crossing, Point Cook, Tarneit, Wyndham Vale, Little River, Manor Lakes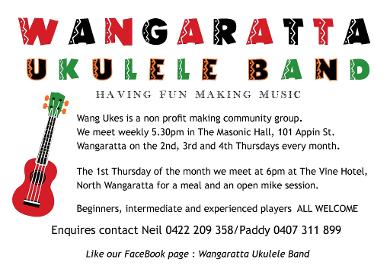 Meet Thursday evenings 5.30 - 7.30pm at the Masonic Lodge, 101 Appin St Wangaratta.
Contact Paddy 0407 311 899