SOUTH AUSTRALIA
(Last updated 21 Dec 2017)
The Ukupundas - Kapunda Ukulele Group
Welcome all players on Wednesdays during school term 10.15 am - 12.15 pm RSL Hall, 1 Kapunda Street, Kapunda
Cost : $2 per session plus U3A membership
Contact: Sandra Heath
Phone: 8524 6041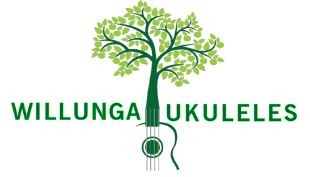 WILLUNGA UKULELES
Meet first Thursday and Third Wednesday of every month from 7pm onwards at the Alma Hotel, Willunga
Cost : Donation (optional)
Open Mike / Jam, Beginners Welcome
Contact : Carolyn Hart Phone: 0419 990 155 email : willungaukuleles@gmail.com (Preferred)
Beginner-friendly session starts at 7pm, all others join-in from 8pm. See web site for further details.
BUBBLE AND SQUEAK
We practise on Thursday nights at Berri Primary School,Riverland , SA
Arrive 5:50 pm for a 6 pm start. We only go for an hour as there is a singing group which practises there after us.
Contact : Margot Kranich Email: mkranich@iinet.net.au Phone : 0407796508
BEACHSIDE UKULELE STRUMMERS
Meet every Wednesday night at the Boathouse Hotel, Victoria Road Osborne from 7.00 - 9.00pm
We welcome beginners to experienced players
We are a friendly group and we welcome new members whether beginners, intermediate or experienced players. We invite new members to join us for a meal around 5.30 - 6.00pm before commencement at 7.00pm If you are interested in coming along for a look or joining our group, please contact Ann (0411064320)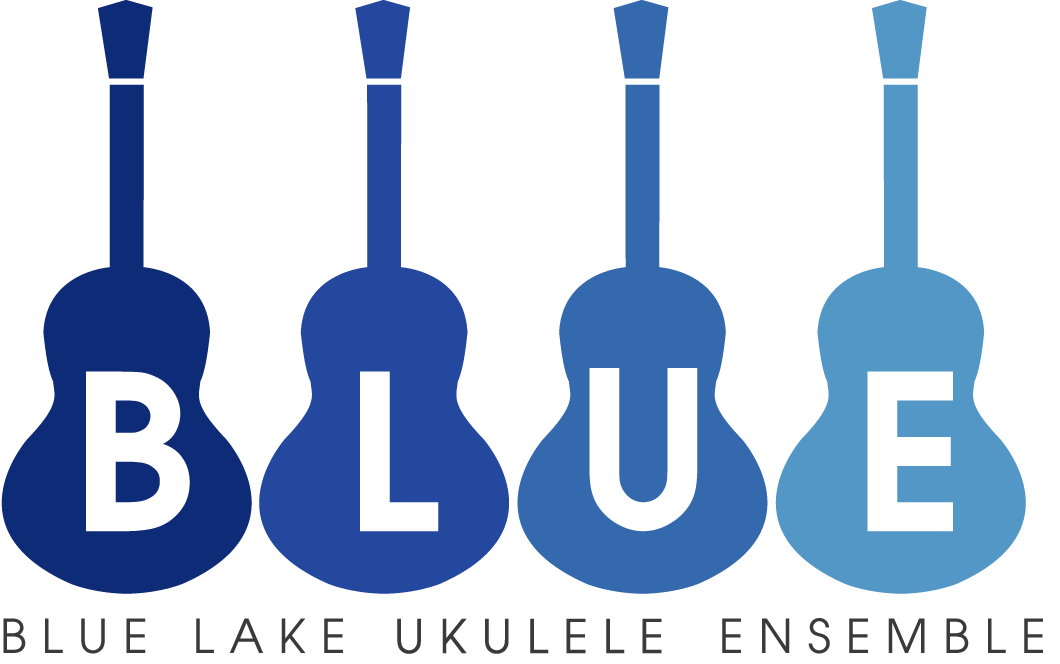 B.L.U.E (Blue Lake Ukulele Ensemble)
Meets every Thursday from 7pm at Flanagan Irish Pub (Pool Room) 6 Ferres Street Mount Gambier
Beginners or New Members Welcome on first Thursday of each month but please email blueuke2015@gmail.com for more up to date information on rehearsals. Cost is $2.00
This is a Performing Group, however Beginners are Welcome and Lessons Available
Contact : Olivia Harrison
M.U.S.O.S - (Mount Ukulele Strummers of Songs)
Meet on Thursdays 7.00 pm
Venue : Church of Christ Hall, 60 Jubilee Hwy East Mount Gambier.
Cost : $2.00
Details : We enjoy playing the occasional gig, but mainly we teach, assist and encourage beginners to learn and gain the sense of achievement that music can give. Most of all, we aim to have fun, companionship and lots of music. Other instruments welcome.

For more information contact Des on 0478 295 076 (Preferred)

U.G.G (UKULELE GROUP GOOLWA)
Meet on Thursday morning at 10:00 am at Anglican Uniting Church Hall, Cadell St, Goolwa, SA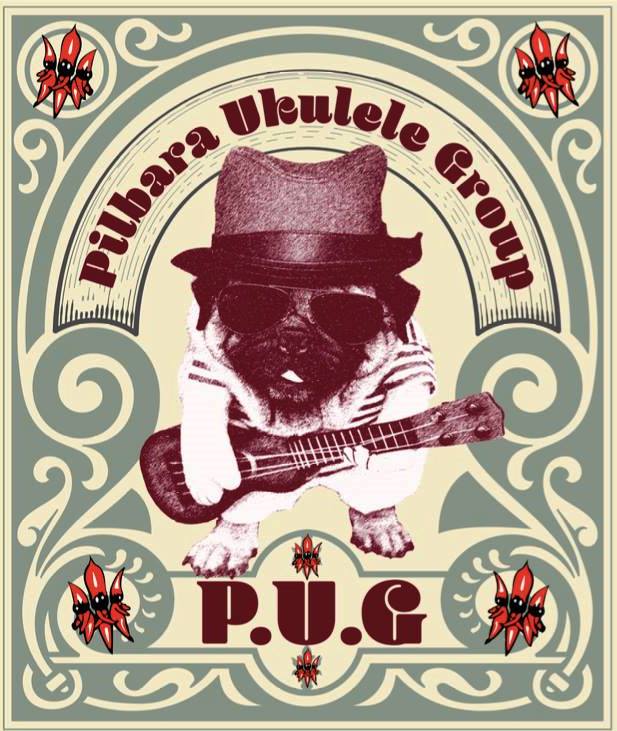 Penola Ukulele Group (PUG)
Meets Croquet Club Rooms off Clarke St, Penola, 5277
Meet Monday Nights 6pm Cost $2.00
Performing Group, Beginners Welcome, Lessons Available
Contact : Annie Kilsby
Phone 0409191383
Other instruments are welcome.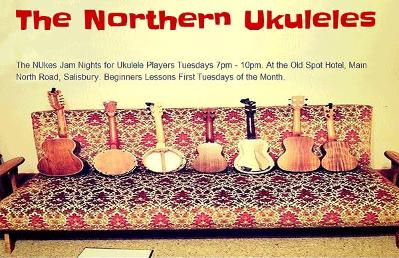 NUKES aka The Northern Ukuleles
Wanted! Uke players from North of Adelaide.

Meet Tuesdays Nigh

ts 7 - 9pm in the dining room of The Old Spot Hotel, Main North Road, Salisbury South Australia.





Beginners Welcome




Beginners Sessions 7pm - 8pm 1st Tuesday of the Month.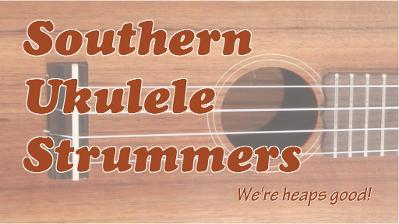 Southern Ukulele Strummers

Began in Feb 2012 to give ukulele players from south of
Adelaide a place to meet.

Meet on the 1st and 3rd Tuesdays 7 - 9pm
Conference Room of the Christies Beach Hotel
12-13 Gulfview Road,
Christies Beach, SA.

2nd Tuesday of the Month is Beginners night. All Beginners Welcome!

Contact : southernukulelestrummers@gmail.com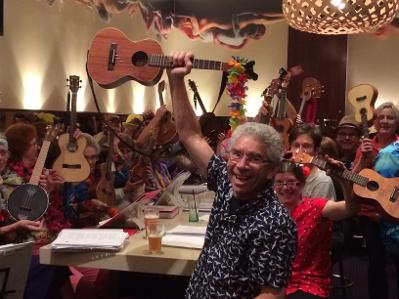 7 - 9pm Wednesday's
1st Wed of the month : Open Mic / theme competitions with prizes, 2nd & 4th Weds Uke Jams, 3rd Wed
: Theme's and performance skills
Kukes - The Kensi Ukes
Kensi Hotel cnr Regent & Thornton St. Kensington SA
Cost : Gold coin donation
Contact : Shelley Wigley
Phone : 0417896903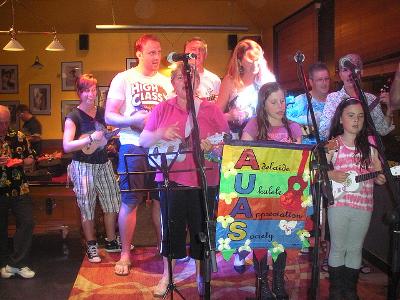 Adelaide Ukulele Appreciation Society


AUAS is the enthusiastic group of Adelaide uke players
who meet on Tuesday nights at the Governor Hindmarsh Hotel.
Bring

a uke, a smile and $2 for costs
First Tuesday - beginners and novices
Second - workshop
Third - picking and strumming
Fourth - workshop
Contact : adelaide.ukes@gmail.com
Adelaide Hills Ukulele Group (AHUG)



Adelaide Hills Ukulele Group meets on the second Wednesday and fourth Monday of the month
Ink Pot Arts' CREATIVE HUB

, 34-38 Gawler Street, Mount Barker.
We cater for beginners through to experienced musicians, with the focus being on playing together and having a lot of fun (oh, and there is some skill building as well )! :)

Blackwood Ukulele Group – BUG
Meet 2nd & 4th Tues at the Belair Hotel function room if not booked out.

We aim to enjoy the Uke, learn a bit and have fun.

On our "off" weeks, we often arrange to visit other groups.

New players welcome.

Phone contact. Noel Rudder 0414 827846
Kookyleles

Meet weekly to play, sing and learn
Sundays at the Kangaroo Island Gallery
An open learn-and-play session.
Henley Ukulele Group – HUG
The Henley Ukulele Group will meet in the Henley & Grange Community Centre's Front Room for regular sessions on the 2nd and 4th Tuesdays of each month between 7-9pm .

The first Tuesday of the month is usually available for those wanting to expand their skills and techniques.

Principles and Aims of the Henley Ukulele Group

To encourage the playing and enjoyment of the Ukulele.

To be inclusive and welcoming to all players (including those who are confident playing only basic chords [C], [F], [Am], [G7].)

To provide the opportunity to perform in the community e.g. Henley Square, Aged Care Facilities, and Schools.
In this way we can share our enjoyment of the Ukulele with the community.

Participants must comply with the conditions of the City of Charles Sturt Code of conduct at all times.

David A. Ellis "Volunteer Programme Facilitator"

Stef Nikoloff "Volunteer Program Assistant"

Address : Henley & Grange Community Centre
196A Military Road, Henley Beach

Contact : david.ellis285@gmail.com
https://www.facebook.com/groups/HenleyUkuleleGroup/