Tuners are sold via this site to offset costs. I buy these in bulk and add as small a markup as I can to keep the price as competitive as I can. Delivery is free to Darwin and surrounds. Please order the Postage included option if not located in this area to cover costs. Prices of tuners will vary as the $AUD fluctuates against the $USD. All tuners come with spare batteries.
SNARK SN-8 All Instrument Tuner (Free Delivery Darwin and surrounds)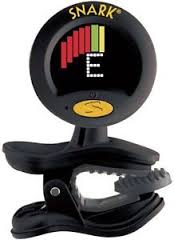 $ 25.00 AUD
This is the best acoustic tuner Snark make. These retail for $39.00 US directly from the manufacturer but have been purchased in bulk to allow discounts to site visitors. This tuner is favorably compared with Studio floor tuners and is particulalry suited for live performances as it contains no external micrphone so will not pick up room noise in a live environment. It is capable of tuning everything from an unplugged electric bass all the way to violin but of course is listed here for ukulele players of ukes in all shapes and sizes. A Sheet of spare batteries is supplied with every purchase. This selection is for those living in Darwin NT and nearby wanting free delivery to reduce costs. For others ordering away from this region please order via the "Postage Included" option below.
SNARK SN-8 All Instrument Tuner (Postage within Australia included)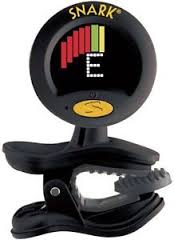 $ 32.00 AUD
Please select this option if delivery outisde Darwin is required by Australia Post. Sheet of Spare batteries included.