As for the CD section of the shop, direct links are provided to order directly from the supplier or artist except for those books sold through this site which appear in the shopping section below the listings.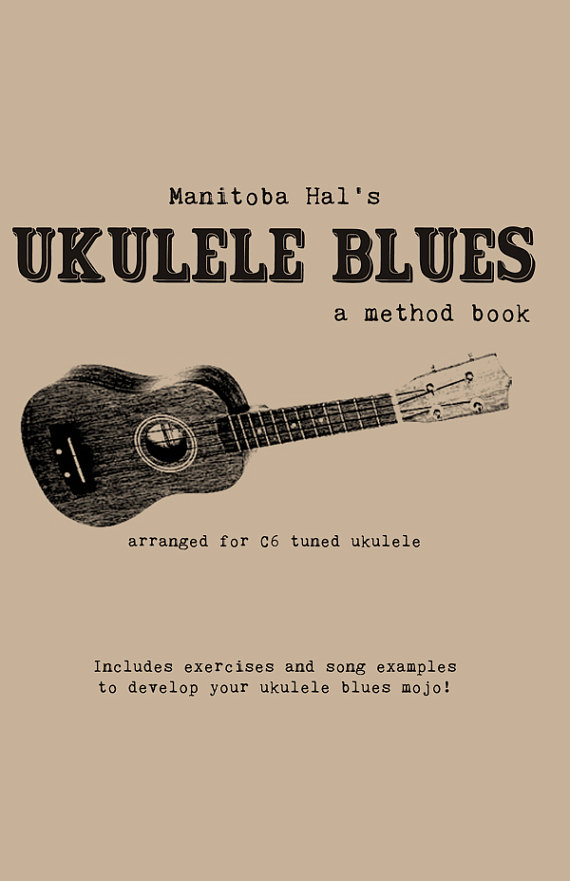 MANITOBA HAL
Ukulele Blues, A Book
As anyone who has seen him perform knows, Hal is a master of Blues, Bluegrass and other styles. He is a world wide performer and has appeared at the Cairns Ukulele Festival, Melbourne Ukulele Festival and more recently at Brisbane's Spruke. Hal has kindly allowed me to link to his etsy site for the current digital download (Hard copy also available) for those wanting to stretch their uke expertise in playing Blues. The book is written for Soprano Ukulele (c 6 tuning but that's explained in the book).
At $8.00 Canadian for the ebook, this is great value for the knowledge offered and definately one for keen uke players. Go directly to this link to order from Hal's etsy site.
Buy it Here:
http://www.etsy.com/ca/listing/170790796/manitoba-hals-ukulele-blues-digital?ref=shop_home_feat