Welcome to theukuleledirectory.com website!


This web site is set up to collect a wide range of resources for ukulele players including all the items you see mentioned in the menus above.

If you know of a good resource (be it link, idea, or sheet music) please use the contact form and we will add it.

Add your Event, Festival or Club Listing using the buttons at the bottom and use the menus on top to look around!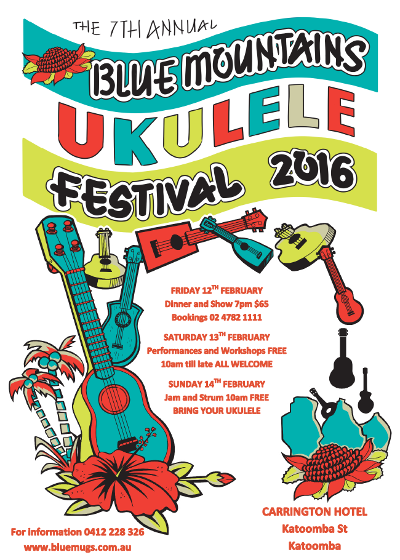 7th Annual Blue Mountains Ukulele Festival, Katooomba, NSW
Friday 12th to Sunday 14th February 2016
Venues are: The Carrington Hotel, The Paragon Cafe, Blue Mountains Cultural Centre, Katoomba NSW
Phone : 0412 228 326
MORE FESTIVALS - CLICK HERE
CLUBS AND UKE GROUPS - AUSTRALIA AND NEW ZEALAND
SEE ALL CLUB LISTINGS - CLICK HERE
ONLINE SHOP
Yep! It's up again! The directory is not for profit so the shop hosts CD's books, accessories etc. All products re-direct to the artist or manufacturer and this site makes no charge for the listing. The exception is in the Tuners section where we bulk buy to reduce retail price to you. Any surplus goes to defray site hosting costs and the remainder is donated to the Starlight foundation. These are $USD 39.00 on the manufacturers website. Bulk prices make these a bargain buy at present for readers especially if you live in the Top End, NT. See the TUNERS page HERE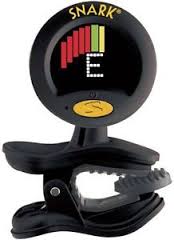 * NEW STUFF *
MUSIC - SONGS, TABS, CHORD CHARTS
A New songbook published by Jim http://ozbcoz.com/new-jims-ukulele-songbook-2016-v1/
Also I found an extensive listing similar to the ones on this site at : http://nwfolk.com/uketabs.html
NEW CLUB ADDITIONS : B.L.U.E Blue Lakes Ukukele Ensemble - Sth Australia
The Bundy Flukes (Press article HERE)
Also P.H.U.C. - Miss Wattle and the Panton Hill Ukulele Club, St Kilda Uke Jam Tuesdays, CLICK HERE
VIDEOS : http://www.1959bhsmustangs.com/VideoJukebox.htm#
WHY YOU MIGHT WANT TO PICK UP A UKULELE
Appearing below will be a regularly updated section detailing Ukulele finds from near and far....New album launches....old favorites and everything else. For more like this click HERE
CURRENTLY SHOWCASING.....

Manitoba Hal
I first met Hal on a rather fun (and raucous) Cairns ukulele cruise when I was with the DUKES. Hal impressed me immediately with technique, style and a great feel for blues and just being all music....its not about the theory, its "that feel" with Hal. I then re-met him at the Melbourne Uke Festival the following year. He continues to develop his range and style and if you have heard his early Digital CD Hustler you will know from songs like Gopherville just how talented he is. Hal recommended "Way Down in the Hole" but I ran out of slots and particularly love the last vid of him teaching a roomful how to play "Sweet Home Chicago"....brought a smile to the face.



Hal nominates "Come to Me" as the work he is most proud of.
As it's from the new Album there is no Video of it available yet, but you can hear the track HERE
All Hal's CD's and Books are available directly from his site. There is a link via the online store on this site HERE
UKULELE CD REVIEWS - These have been added to the Online CD listings found HERE

I'm always looking for local Uke Talent, If you would like a link to your CD's sales site online just message me. I take no share of the purchase price. This is listed as a free service for performing Ukulele players in Australia, New Zealand and selective overseas acts. I will review those I hear or use your own wording for those I have yet to review.

Suggestion Box/Survey.All feedback welcome and will be read.
Dont want to keep checking the site for updates? Join the Mailing list for an occasional email on what's new. We promise not to pass on or sell your details (That's why we kept the signup so simple). This is an easy way to get advised of changes to clubs, festivals, products, videos, CD reviews and songsheets. Mail outs will commence once sufficent numbers have signed up. Until then I recommend you check the facebook page for notification of updates.

NOTE: Due to a problem with the Map widget, I had to reset the visitor stats starting date to recommence from October 28, 2015. Prior to that the site had recorded 682 visitors in the previous 3 months.
Theukueledirectory was founded 3 October 2013